Behind The Scene
Renato Dychangco Sr.
Cosmopolitan funeral homes has been in the field of death care for the past 60 years, pioneered by Renato Dychangco Sr, the first branch opened in 1951 in a time when horse carriages, then known as kalesa's were still in use.
The premiere address during the 1950's is currently located in junquerra street, cebu city. The branch has served as Cosmopolitan's head office. Renato "Rene" Dychangco is the pioneer and legend that has initiated the funeral industry and during his terms opened 14 more branches.
Renato "Oly" Dychangco Jr.
At the age of 28, Oly Dychangco stood by his father as his right hand. After urging him to take a vacation in the states, he initiated to put the first air-conditioned chapel in the premiere branch address. It was during this time, that this concept was unheard of, as most wakes were only in residential homes.
The drive and ambition of Oly Dychangco took Cosmopolitan to a professional and international level. 32 years after being his father's right hand, Oly Dychangco's accomplishments speak of multitudes. In his 32 year presence (2011 presently), he has increased the number of company branches at prime addresses in the country. Adding to the list of extensions of Cosmopolitan branches is Davao City (4), Cagayan De Oro, Iligan City, General Santos and Iloilo City. At the present time, Cosmopolitan is located in 20 different cities in the Philippines.
He is dubbed as the man with the "midas touch" Oly Dychangco initiated a casket manufacturing plant who imports/exports called RSD Resource International, developed a embalming training school (PCAS), established a chemical company,(Embalming solutions). Partnered with specialist scientists to create Cremation Laboratory Asia. He is currently the President for the Philippine Mortuary Association. Awarded by the NFDA and recognized internationally by peers and funeral professionals alike.
Kate Dychangco-Anzani
Kate the eldest child graduated with a bachelor's degree in hospitality management. Took a masters degree in Franchising Management. To then pursue studies in Cremation Mortuary Management with CANA (Cremation Association of North America). After her education, helped the family business by initiating the first Cosmopolitan Franchise internationally. At the present time, there have been 2 franchised locations.
Presently, she holds position as the VP of Marketing and Business Development for the CFHI group.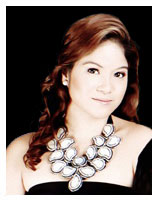 Sarah Dychangco
Please provide details.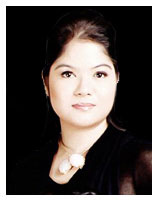 Shelah Dychangco
Please provide details.
Holly Dychangco
Please provide details.